Shades
1. Luna Illusion Mesmerizing pink with a high-beam finish
2. Champagne Symphony Nude beige with a crystal shimmer finish
3. Beyond Glow Natural peach gold with a golden-beam finish
4. Endless Horizon Rose gold with a high-beam finish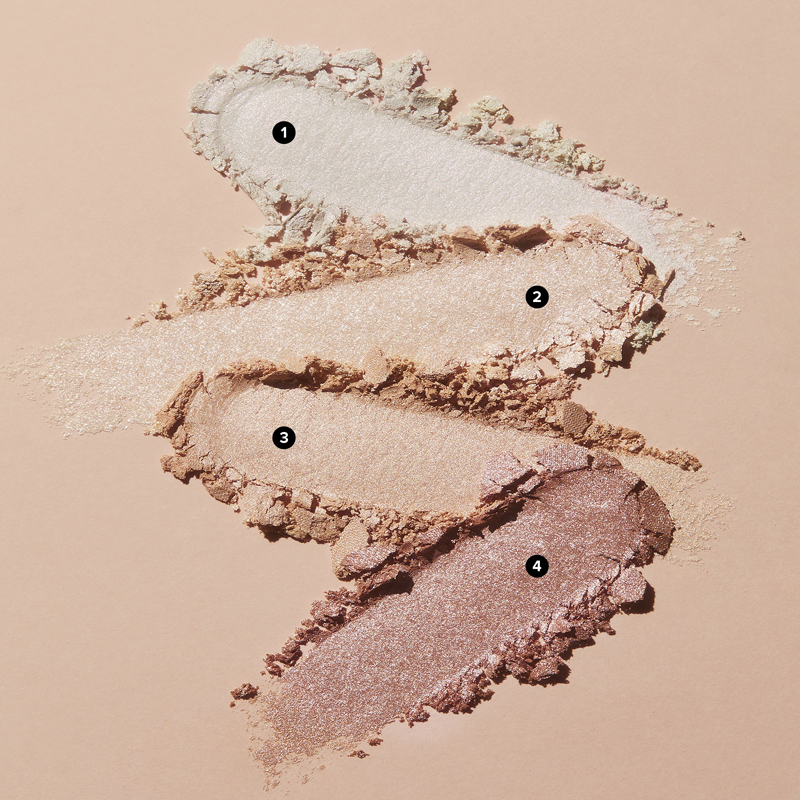 Skin-Fit Binder System
Macadamia oil-coated shimmer pearls and light-catching pigments concentrated into ultrafine textures blend seamlessly into skin for long-lasting luminosity.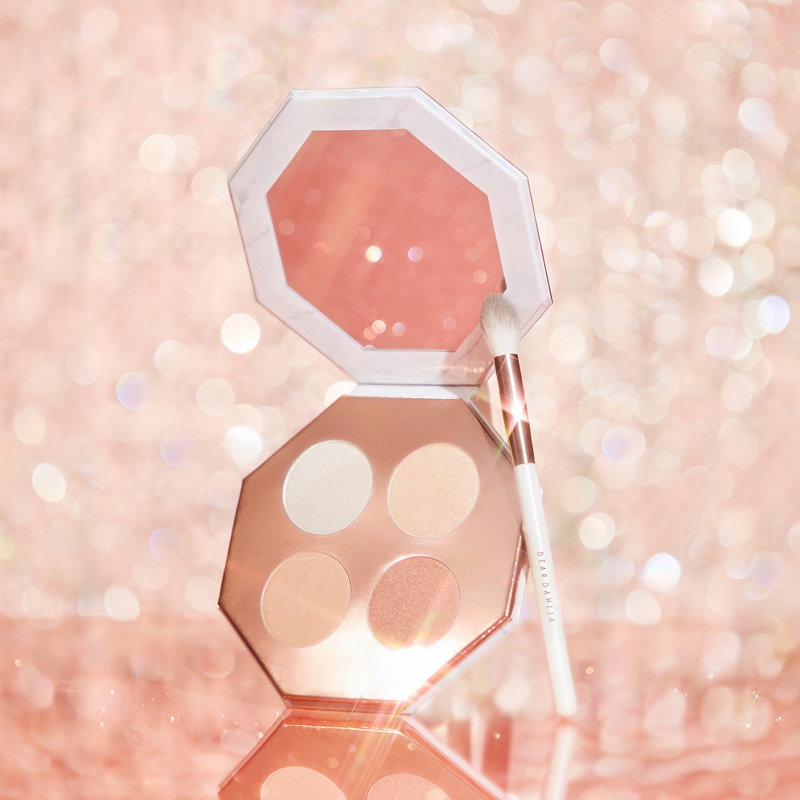 Makeup Tip
Luminous highlighters with customizable finishes may also be used as shadow toppers, blush toppers, and body makeup.
Dahlia Variabilis flower extract
All of our products are infused with patented Dahlia Variabilis flower extract, which is known for its proven antioxidant benefits. KR Patent No: #10-1920650
100% Vegan & Cruelty-free
Our 100% vegan and cruelty-free products are neither tested on animals nor use animal-derived ingredients. Our vegan formula boasts long-lasting, high-pigment color without the use of commonly added Carmine and Beeswax.