Dear Dahlia's Blooming Edition III is providing support to empower women facing cancer through the Look Good Feel Better program.
Ultra-Fit Formula
The ultra-fine, emulsion-infused powder formula with ultra-fit technology and light-reflecting pearlescent pigments blends seamlessly onto skin, leaving a smooth, luminous finish.
Built-in Brush
Includes a brush for convenient touch-ups. The diagonally shaped brush is perfect for highlighting. Use on cheekbones, temples, and anywhere else you want to glow.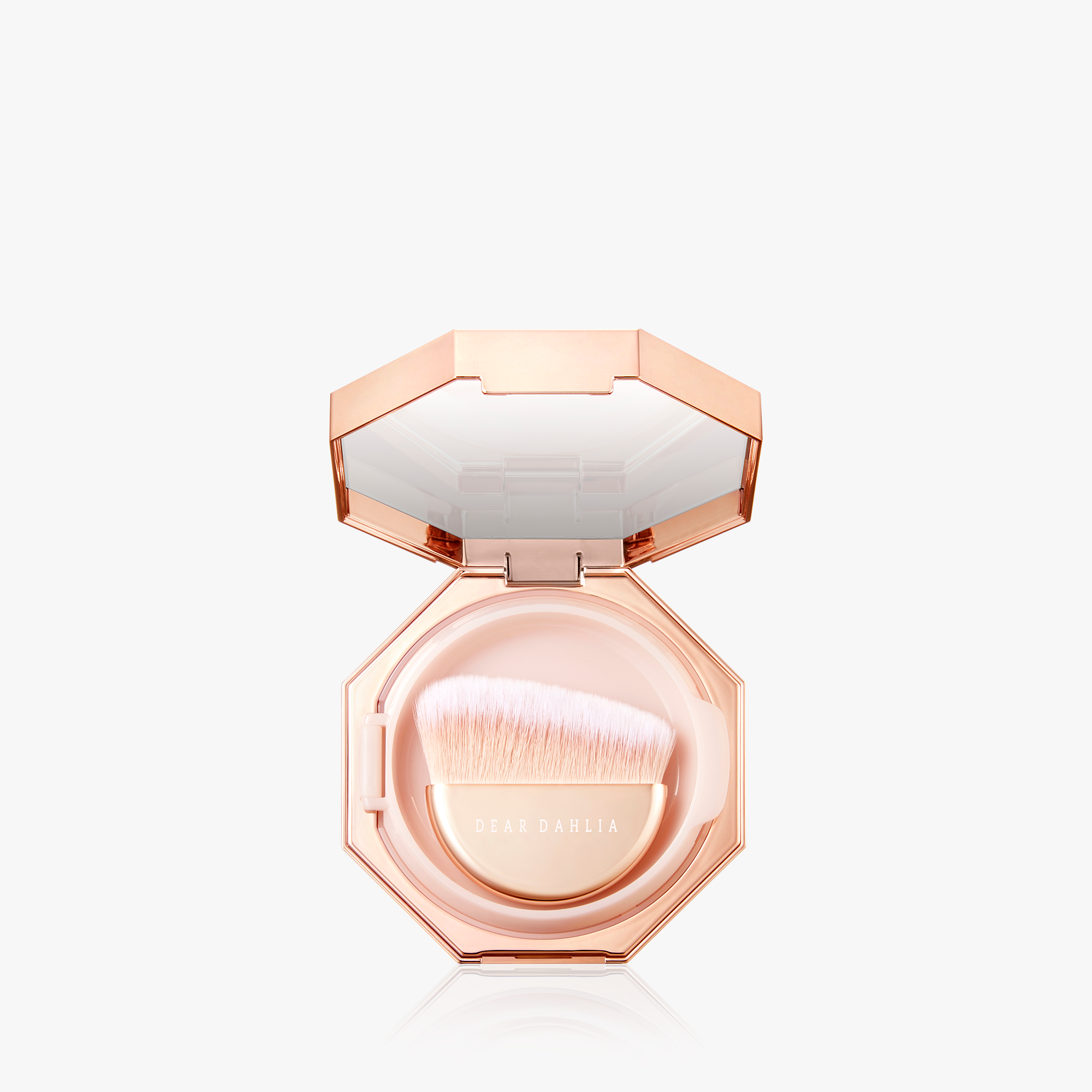 Dahlia Variabilis flower extract
All of our products are infused with patented Dahlia Variabilis flower extract, which is known for its proven antioxidant benefits. KR Patent No: #10-1920650
100% Vegan & Cruelty-free
Our 100% vegan and cruelty-free products are neither tested on animals nor use animal-derived ingredients. Our vegan formula boasts long-lasting, high-pigment color without the use of commonly added Carmine and Beeswax.