Dear Dahlia's Blooming Edition III is providing support to empower women facing cancer through the Look Good Feel Better program.
Premium Vegan Brushes
High-quality vegan bristles for smooth, soft application. Suitable for all skin types, even the most sensitive.
Pro Petal Brush Case
The portable container keeps your brushes protected and clean when traveling, while our signature marble design with pink gold accents adds elegance to any makeup vanity.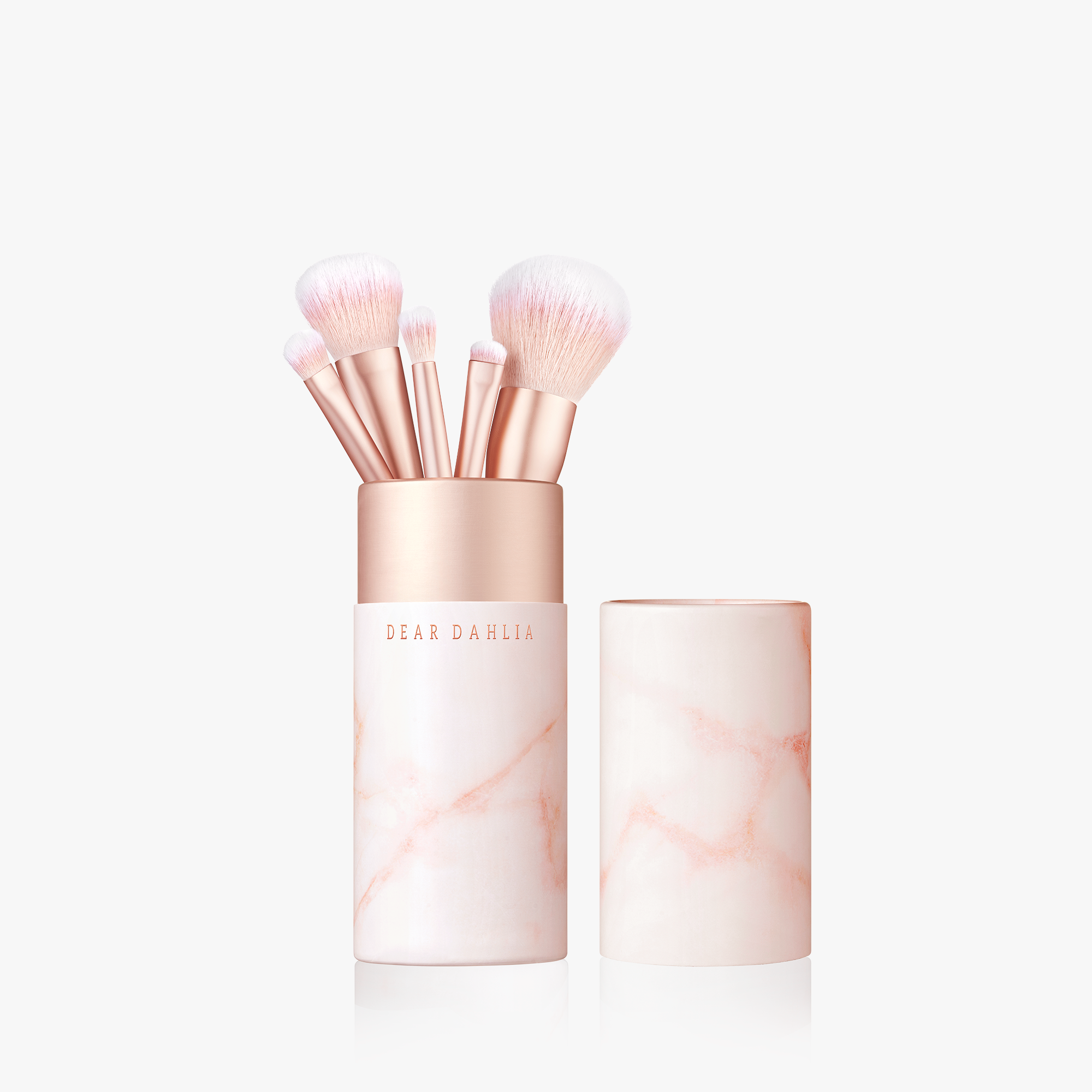 Dahlia Variabilis flower extract
All of our products are infused with patented Dahlia Variabilis flower extract, which is known for its proven antioxidant benefits. KR Patent No: #10-1920650
100% Vegan & Cruelty-free
Our 100% vegan and cruelty-free products are neither tested on animals nor use animal-derived ingredients. Our vegan formula boasts long-lasting, high-pigment color without the use of commonly added Carmine and Beeswax.